Drain Backed Up? Have a Clog? No Digging
Required

- Seriously!
Not sure what's got your drain all plugged up? We can send a camera down there and figure it out right now!
We've helped more than
10,000

clients since

1998

– Satisfaction Guaranteed!
Book FREE confidential consultation now!
It's FREE, FAST and SECURE
Try it
for free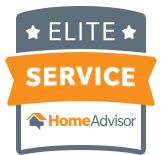 We guarantee 100% privacy. Your information will not be shared.
Intake is limited & spots are July is filling up fast! Hurry before it's too late
Hundreds of customers trusted us
Our Expertise in Plumbing Service
With over 25 years of experience there is no question as to why you should hire anybody else. We specialize in drain cleaning, hydro jetting, and snaking.
Orange County Drain Cleaning Services
Clogged drains are an all too common occurrence in today's homes. It can be expensive and risky to fix without a professional. Finding a professional with his own premium set of tools for sewer cleaning is nearly impossible. Every plumber you meet will be hiring out jobs like these to sub contractors. 4RooterGuy.com is one of the few drain cleaning companies in Orange County that doesn't subcontract. We do the work ourselves and our prices will represent that.
Orange County Drain Repair
Broken drains and pipes can be a resut of many things. Old age, extreme sewer blockage, and root infiltration to name just a few. 4RooterGuy.com is the best drain cleaning Orange County has to offer. Our reviews on Yelp, Home Advisor, and Google Plus al help to prove this. Our customers love us and we love them. Our ability to repair any drain for an extremely reasonable price will guarantee your satisfaction.
Orange County Hydro Jetting
Our Hydro jetting service is famous here in sunny Orange County. We have been jetting pipes for over 20 years and know exactly what we are doing. We are also quite known for being the best Anaheim drain cleaning service. When you choose to use a jetter on any clogged up pipes, the spinning hydro jet wil rip anything to shreds.
Before deciding to work with us, read the testimonials.
Check what some of
our clients are saying
about us
"Best Service ever!! Professional, Knowledgeable,clean, on time, very friendly. fixed the problem in no time, highly recommend! 10 stars!"
C.L. from Irvine, CA
"Dave is straight to the point, honest and affordable. He saved us a lot of money and fixed up our problem very efficiently. Highly recommend."
Adriana R. from La Palma, CA
Frequently Asked Questions
Q1. Why should we hire you?
We have been serving Southern California for nearly 20 years. Our company has gained an enormous amount of attention simply because we are one of the few truly honest drain cleaning companies out there. Don't take our word for it though; check out our yelp page
Q2. How do your prices compare to other plumbers?
Q3. How much do you charge?
How we are different from other companies
Fully licensed, bonded and insured.

The original trenchless technology providers bringing it to southern California in 1999!

Absolutely no digging required!

25 years of experience in all plumbing technologies.

Emergency service

Available 24/7

Licensed & insured, full service plumbing & drain cleaning.



Share your contact details
and schedule a phone call




Make an appointment to
cameral inspect the problem




We provide the most
cost-effective solution
If you need us, we're really really nice people.
If you need help, you should be able to talk to a human.
Our Customer Success Team (the folks below) have a satisfaction rating of 99%

RYAN

LOUIS

JAMES

JEFFREY

SARAH
Request a FREE, Confidential Consultation.
Ask our expert for a prompt reply.Its easy, fast and secure.
Try it
for free
We guarantee 100% privacy. Your information will not be shared.
Intake is limited & spots are filling for July fast. Hurry before is too late